The gaming industry is working on improving graphics in games, but it's not the most inportant part of this business. Minecraft game, which gives you great freedom, possibility of creating your own world, and special atmosphere of the survival mode. fans of this game and just aspiring artists, we have collected Minecraft coloring pages. Print them for free! Just click on the printer icon in the upper right corner of an image.
Minecraft Coloring Book Pdf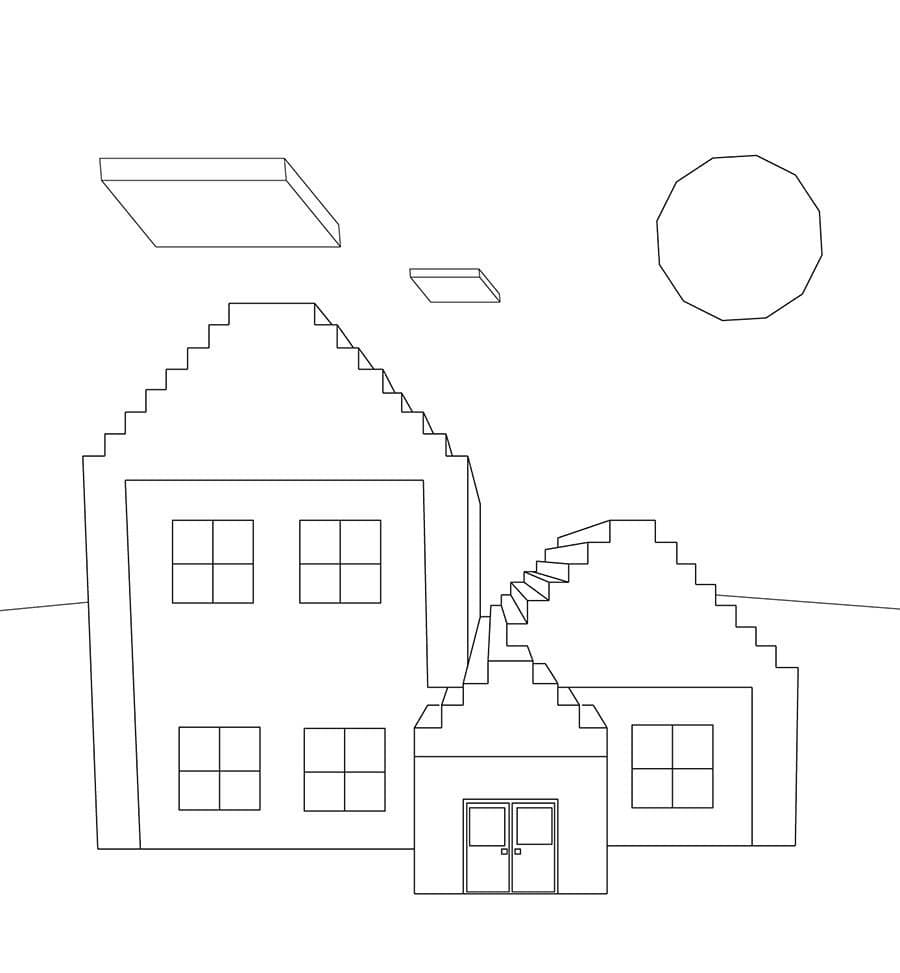 Chic house with an extension. The sun is shining and clouds are flying.
People and animals in Minecraft have something in common
A beautiful sword stuck in stone
A pie looks exactly like this in Minecraft
In this game you can build a huge castle!
Zombie riding a spider
Minecraft paratrooper
Thisi is how a pickax looks like in Minecraft. Print it, color and hang it on the wall in case of a creeper apocalypse
A horse from the world of Minecraft is standing on its hind legs
Diamond – the rarest gem in Minecraft
Well-developed character with a sword rides a horse on top of a mountain
One lunge and a zombie flies into the abyss
A coloring page from the world of Minecraft with all its characters, enemies, and animals
Dangerous spider
Slender carries the main character on a cube
Wolf from Minecraft
Hurray, this is ore!
I'm going to work, so pick a tool
Little piglet
A sword and an inscription "Minecraft"
You can get resources by hand, but it takes a lot of time
Good boy!
You can even build a giant ship in Minecraft
The inhabitants of the dungeon, whom we love to destroy with swords
Archers are very dangerous opponents in Minecraft
Dark octopus
This Minecraft coloring page is simple like the graphics in the game
The village of civilians and its inhabitant
What was that noise?
There will be a flash now!
A coloring page with an inscription "Minecraft" and two swords. How to make them – using diamond or wood – only you decide
You can battle with a giant dragon in Minecraft, Zombie is running, anticipating prey, Minecraft zombie, Did you tame a horse?
Gangnam Style in the World of Minecraft, Join the holy war against zombies!
The main character wears an armor and holds a sword, Skeleton archer attacks, The main enemies in Minecraft, Pet your friend, Well done, I built a railroad!, Dragon flying out of the portal
Fraternity of Minecraft
The magical unicorn also exists in Minecraft
Square duck is drawn according to the canons of the genre
Milk-giving cow
Giant horse
Avengers would look like this in the Minecraft universe
The main character has fun with Slender Man
One man pushed another into the abyss
A cow stands next to a toolbox
If you have a pickaxe, then things are not so bad
Have you seen this character before?
Disembodied skeleton
Three creepers that will explode soon
Pikachu and Ash drawn in Minecraft style