Dive into the oceans of Pandora moon with this 10+ LEGO® Avatar Payakan Tulkun and Crab Armor (75579) toy building set.
Kids and Avatar fans alike can relive their favorite moments from the movie, create dynamic scenes, or play out exciting stories with the animated tulkun figure, submersible crab armor, and Lo'ak, Tsireya, and the Crab Armor Rider minifigures.
Avatar Payakan Tulkun and Crab Armor
Digital instructions add to the fun of building
This LEGO Avatar toy building set comes with a printed building guide and the LEGO Builder app, a digital building aid with zoom and rotate tools that let kids visualize the model from every angle as they build it.
Great for playing and displaying
LEGO Avatar sets feature iconic vehicles, machines, animals, creatures and characters in space nature-themed environments. Perfect for imaginative play, you can also pose models to create a dynamic display model. Collect and combine LEGO Avatar sets to expand play possibilities or create your own version of Pandora.
LEGO® Avatar building set
Kids and movie lovers can relive the movie experience or create their own stories with this LEGO Avatar Payakan Tulkun and Crab Armor (75579) playset
What's in the box
Includes an animated tulkun, submersible crab armor, 2 seafloor environments and a display stand, plus Lo'ak, Tsireya, and Crab Armor minifigures.
For creative play and display
Characters and use the display stand to reenact your favorite Avatar: Path of the Water scenes.
Fun gift idea
This set of 10+ LEGO® Avatars can be given to kids and fans of the 2nd Avatar movie as a birthday, Christmas or casual gift.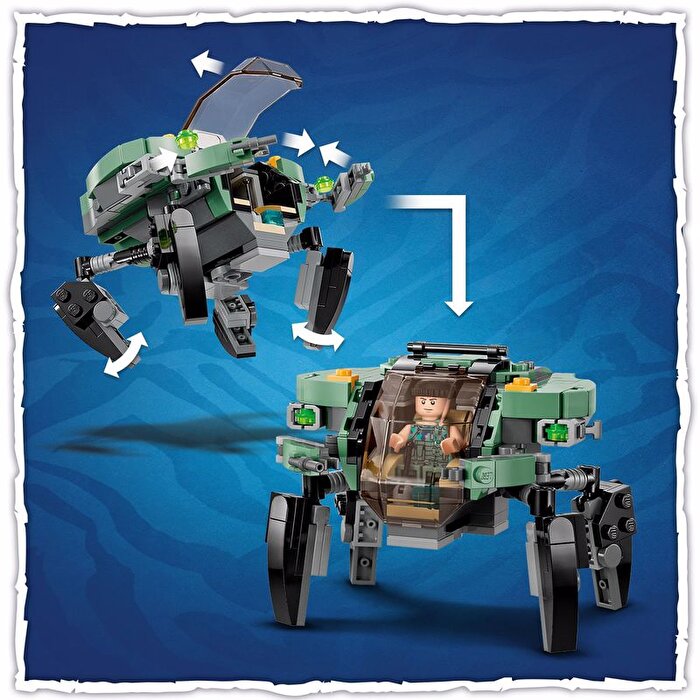 Tulkun and Crab Armor
Dimensions
Without a display stand, the tulluk is 8 cm high, 39 cm long, and 32 cm wide.
Box Dimensions: 54 x 28.2 x 7.8 cm
Number of Pieces: 761